Latest Tokyo Performance Information
Schedule Ticket Cast Theatre Event

---
Theatre
Akasaka Musical Theatre


5-3-6,Akasaka,Minato-ward,Tokyo,JAPAN




This 1 floor only Theatre have about 1200sheats.
It's Opened November 24,1994, at Japanese premire production Disney's Beauty and The Beast.
After Beauty and The Beast closed (March 21,1998),The Phantom of the Opera started 6th Tokyo Production at The Theatre May 20,1998.
and now , It makes the longest Phantom Tokyo production.
The Theatre will be closed and broken with end of Tokyo Phantom.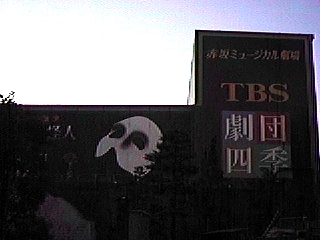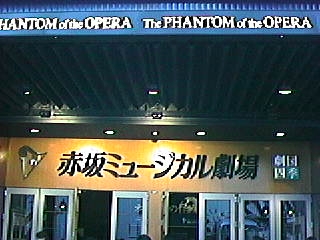 ---
Return to TopPage
---